That time I proved a U.S. President wrong ...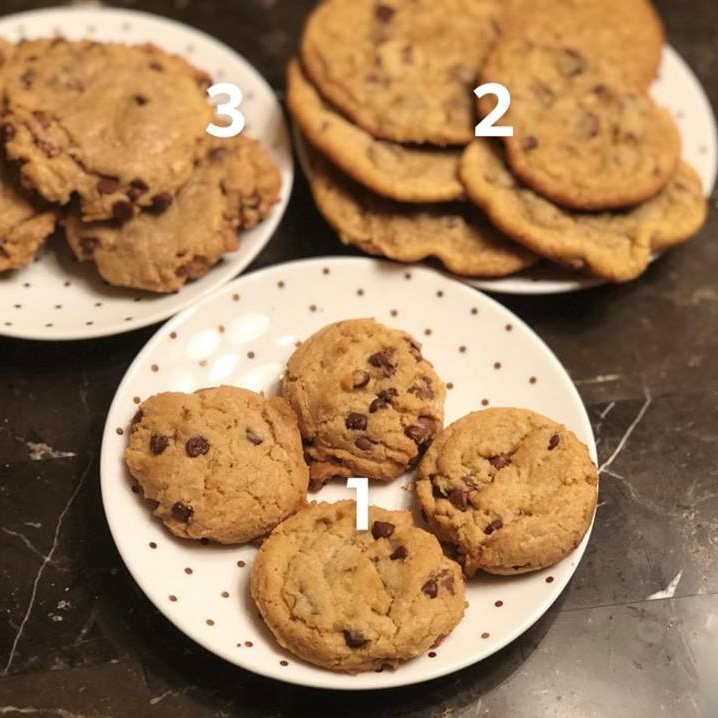 You ever prove a U.S. President wrong? I did! Abraham Lincoln famously quoted the poet John Lydgate, "You can please some of the people all of the time, you can please all of the people some of the time, but you can't… please all the people all of the time" He's right-except when it comes to MY super quick, super easy chocolate chip cookie recipe.
If you're like me, you've got persnickety cookie lovers in your life. Some what a crispy edge with a chewy center while others want a thicker cookie or want you to add nuts. Well stress no more. I gotchu! I have the recipe that's gonna save you from all that cookie drama Mama!
Chocolate Chip Cookie Recipe
INGREDIENTS:
2 sticks of butter, softened
1 cup white sugar

1 cup packed brown sugar

2 eggs

2 teaspoons vanilla extract (or Vaniilla Butternut)

1 teaspoon baking soda

1/2 teaspoon salt

3 cups of all-purpose flour, halved

2 cups semisweet chocolate chips

1 cup chopped pecans or walnuts (optional)
INSTRUCTIONS:
Preheat oven to 350 degrees F (175 degrees C).

Cream together the butter, white sugar, and brown sugar until smooth. Beat in the eggs one at a time, then add in the vanilla.

Add baking soda to batter along with salt. For Crisp Edges/Chewy Center: Add 1-1/2 of all-purpose flour. For Thicker Cookie: Add all 3 cups of all-purpose flour.

Fold in chocolate chips and nuts. Drop by large spoonfuls onto ungreased pans. I highly recommend lining your pans with parchment paper first.

Bake for about 10 minutes in the preheated oven, or until edges are nicely browned. Enjoy with a glass of milk!
TIPS:
I recommend lining your cookie sheet with parchment paper first. It makes clean up easier.
I fold in chocolate chips and nuts in with a spatula so that I don't break the chips or nuts.
I scoop out (and pan) all my chocolate chip cookies out first, then I mix in the nuts.
Each oven is different, therefore, baking time may vary from 8-12 minutes.
Place cookies on a beautiful platter or charger.